Baiba Veisa

Country
Address:

Phone:

+371 20 711 555

Fax:

E-mail: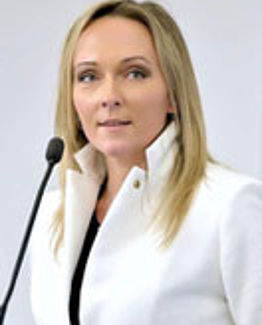 "If even only some of athletes will be inspired in field Fair Play because of our work, it will be success already."
Baiba Veisa, has studied management in University of Latvia, Culture management and holding degree in Law.
Professional career mostly was connected with sports since worked Secretry General of Latvian Water motorposrts federation (2002-2007), continued as Secretary General of UIM contracted Powerboat promoter company - Formula World Sports Dubai. Powerboat team manager and event manager positions are illustrating Baiba's career.
Volunteer activities with Latvian Olympians Club, where Fair Play projects are priorities since Club organized 20th EFPM Congress & General Assembly in Riga on 2014.
Law studies have inspired Baiba to learn and grow professionally meantime develop Sports law in Latvia.
Assistant of member of Latvia Parliament, practicing law and continuing research work in sports integrity and ethics.
---