Kveta Peckova

Country
Address:

5 Tolstého st. 412 01 Litoměřice, Czech Republic

Phone:

+420 606 339 891

Fax:

E-mail: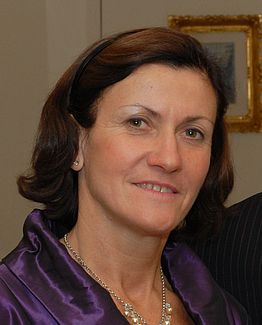 Mrs Peckova was born in Jilemnice in the former Czechoslovakia on October 10, 1956, she is married and has two adult daughters. She studied Geography – Physical Education in the Faculty of Education in Hradec, Kralove and works as a Teacher.
Mrs Peckova is a former member of the National Team for Czechoslovakia in Croos-country Skiing and during her sport career she participated in two World Championships (Lahti and Oslo) and two Olympic Games (Lake Placid and Sarajevo), where she won three Olympic medals and one World medal.
Mrs Peckova is Chairwoman of the Czech Fair Play Club since 2007 and represents the Organization in the Executive Board of the Czech Olympic Committee. She has been appointed by the Czech Republic Ambassador for Sport, Tolerance and Fair Play at the Council of Europe. She takes part in Children and Youth Olympic Festivals that have been organized in Czech Republic for the last ten years, she speaks regularly in the media and works with the Sport Desks of the Czech Television and the Czech Radio, together with other representatives of the Press.
---