Miroslav Cerar

Country
Address:

Phone:

00386 41 685666

Fax:

00386 1 2306020, 00386 1 433 51 64

E-mail: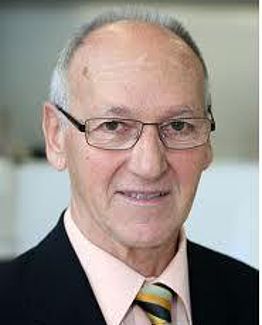 Born: Ljubljana, 28 October 1939. Completed studies at Faculty of Law and practiced as an attorney from 1973 to retirement in 2005. Finished two years of studies at the Faculty of Sport.
Married, father of three children with university education and families of their own. Wife Zdenka is a graduate in Law and has worked both as Director General of Public Prosecutors and Minister of Justice. Son Miroslav is a university professor of law, daughter Alenka is an attorney and daughter Vesna is an independent executive. He has six grandchildren.
In 1998 he was appointed Ambassador of the Republic of Slovenia for Sport, Tolerance and Fair Play, he has served as President and founder of the Initiative Committee of the Olympic Committee of Slovenia (19 December 1991) and President of the National Committee for Awards in Sport (Stanko Bloudek Award).
Sports career
1958-1970 one of the most important personalities in global gymnastics and the first true trademark of Slovenian sports, winning 48 medals at Olympic Games, pre-Olympic games, World and European Championships and Mediterranean Games;
Most successful Slovenian athlete since 1958, selected nine times as the best athlete of Yugoslavia and 15-time national All-around competition champion (twice as youth and 13 times as elite competitor – 1956 to 1970);
From 1992 onwards he has been working in sports. He is one of the founders of the Olympic Committee of Slovenia and Olympic Academy – of which he is currently President, long standing member of the Executive Olympic Committee and President of the Committee of the Republic of Slovenia for the highest awards in sport;
From 1995 onwards he has been a member of the Executive Committee of the European Fair Play Movement and President of the Fair Play Awards Committee at EFPM, since 2008 he has been a member of the International Fair Play Committee – CIFP. In 1998 he was appointed Ambassador of the Republic of Slovenia for Sport, Tolerance and Fair Play and President of the Olympians Club;
Beside being known around the world for his sporting achievements, Mr. Cerar is also known as a great sports personality, tolerant discussion partner, honest athlete and fighter for fair play in competition and life in general;
He was Olympic champion in the pommel horse in 1964 and 1968 and bronze medalist in the horizontal bar (Tokio and Mexico), won six medals at World Championships including four golds, 21 medals at European Championships including 10 gold ones, was twice absolute European champion in All-around competition and won 15 medals at the Mediterranean Games, including double absolute gold in All-around competition (pommel horse, horizontal bar, parallel bars, rings, vault and floor exercise);
He is the bearer of high awards and medals: the Olympic Order (L´Ordre Olympique), highest national award in Yugoslavia (AVNOJ award and Order of Merit for Services to Nation with Gold Star), the Slovenian Stanko Bloudek award and award of the International Olympic Committee. In 2009 he received the highest national award of the Republic of Slovenia – the Golden Order for Services;
His pommel horse exercise served as the yardstick for all global masters of the apparatus for 10 years;
In 1999 he was inducted into the American Gymnastics Hall of Fame in Oklahoma City;
At 31 years of age, he won the final gold medal of his career at the World Gymnastics Championship in Ljubljana in 1970.
---