MASSIMO COSTANTINI, BEST WORLD TRAINER
At the Awards Ceremony of the "3 rd World Fair Play 2019 edition", scheduled Saturday 16 November 2019 at 16.30 at the Sala Montelupo in Domagnano, RSM will be awarded the Fair Play Award to the CAREER, MASSIMO COSTANTINI (Table Tennis) an icon of the Italian and International table tennis.
He was the best table tennis player of all time in the table tennis discipline and has recently been appointed High Performance Manager of ITTF (International Table Tennis Federation). His Palmarès: record of Italian titles with 8 victories in the single and excellent placings in international competitions, he had the absolute record of blue jersey attendance for all the 452 sports to which can be added 50 presences in the youth national team and the number of years spent in the Italian national team 22; many international participations in the World and European Championships. Now that he has become a Coach  he has begun a long pilgrimage abroad to various Arab Emirates, India, the United States and Italy. A prestigious award was given to him by the International Table Tennis Federation (ITTF) as the best World Coach for 2018, Costantini received the award in the ITTF gala evening in Incheon, South Korea. The jury preferred him to the Trainers of two big names Europeans like Germany Jorg Rosskopf and Sweden Ulf Carlsson. Massimo Costantini also has a long friendship with Juvenes Table Tennis Marino and FSTT having come to San Marino several times in the past. The San Marino National  Fair Play Committee (CNSFP) awarded him the well-deserved recognition for the fairness and behavior model to the principles of Fair Play in his brilliant career as Player and Coach.
08.11.2019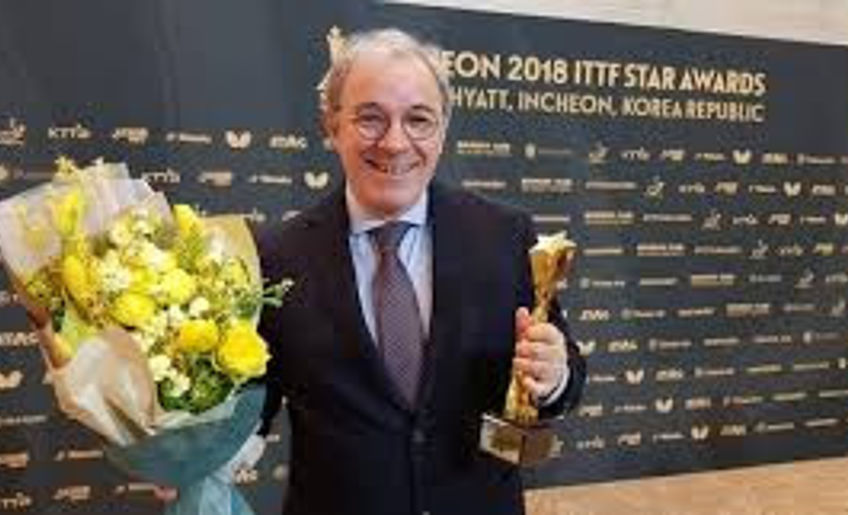 ---