Welcome Ju-Jitsu European Union
In 2017 EFPM started contacts and communication with JJEU, followed by bilateral consultations of EFPM President Christian Hinterberger and Vicepresident Miroslav Cerar with the JJEU President Robert Perc.
EFPM and JJEU identified the great importance of promotion and preservation of the ethical values and fairplay principles in Ju-Jitsu in particular and in sports in general.  Based on that, finally, a solution for cooperation in matters of Fair Play has been layed down in the content of a Memorandum of Understanding.
The signature ceremony happened in April in Paris during the Ju-Jitsu Paris Open Grand Slam 2019.
EFPM offers a very warm welcome to the Ju-Jitsu European Union (17th associated member) and hopefully looks forward to fruitful and successful cooperation.
28.05.2019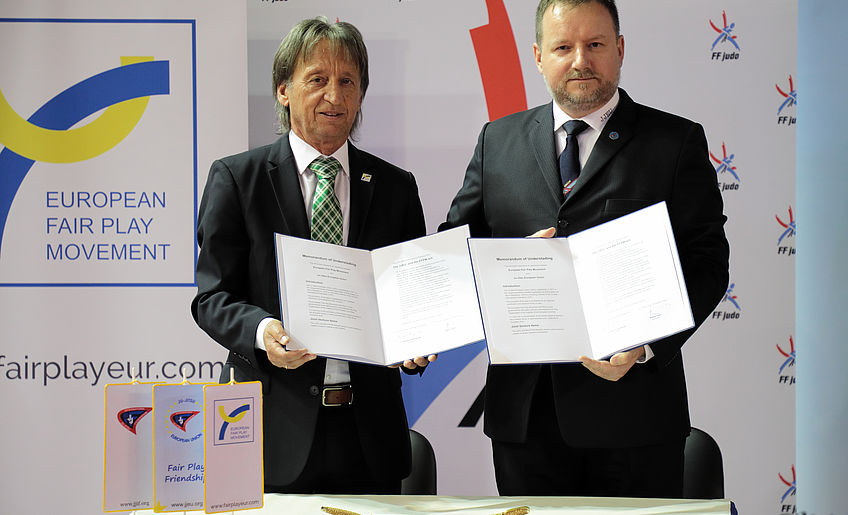 ---