Hanna Wawrowska

Country
Address:

Phone:

+48 601 436 122

Fax:

E-mail: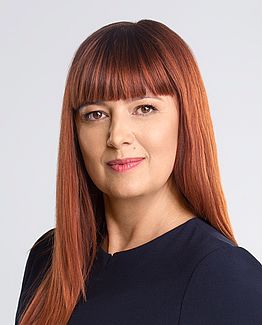 Hanna Wawrowska studied law at the Adam Mickiewicz University in Poznan. She also completed the Faculty of Political Sciences and Journalism PhD Studies and Postgraduate Studies: European Administration at the same University. She has a Diploma of the Diplomatic Academy Polish Institute of International Affairs. Hanna was a coach and lecturer of diplomatic protocol for many years.
Since 2012, she has been associated with Gremi Media SA, publisher of "Rzeczpospolita" daily - Media Partner of the Polish Olympic Committee. Author and head of "Rzeczpospolita Życie Regionów" in "Rzeczpospolita" daily, a unique project in the Polish media to support the idea and development of local government, dealing with issues of Polish cities and regions, organizer of important debates and conferences in the public space. Secretary of the Jerzy Giedroyc Award Chapter of "Rzeczpospolita". In the years 1997-2012 manager and advisor to the President of the Management Board of one of the largest telecommunication companies in Poland - Polkomtel SA.
Socially involved in popularizing the values of Fair Play in Poland. In the years 2013-2017 member of the Fair Play Club of the Polish Olympic Committee and member of the PKOI Olympic Culture and Education Committee. And since 2018 Chair of the Polish Olympic Committee Fair Play Club. The PKOl Fair Play Club has existed since 1977. The main goal of the Club is to promote the idea of fair play - one of the main values of Olympism. Every year the club awards prizes and honorable mentions in four categories: for the act - fair play attitude, for the sports career and decent life after it, for the promotion of fair play values, and to sports journalists.
She initiated, in cooperation with the Olympic Culture and Education Department of the Polish Olympic Committee, the educational project #PKOIFairPlayRun addressed to children and youth, promoting the principles of fair competition in sports. This project is implemented as part of the celebration of the World Fair Play Day. Hanna has been accepted as a member in the International Fair Play Committee for the year 2021.
---