Ioannis Psilopoulos

Country
Address:

31 Kodringtonos st. 104 34 Athens, GREECE

Phone:

+30 6972420080

Fax:

+30 210 8828 138

E-mail: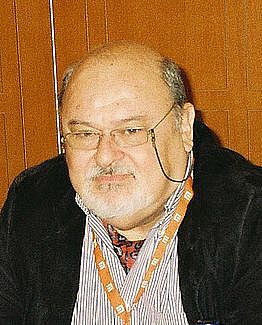 Ioannis Psilopoulos was born in Athens, Greece in October 14, 1946. He studied Mechanical and Electrical Engineering in the National Technical University of Athens and worked successfully for 35 years in the energy sector for the engineering and construction of thermal power plants and lignite mines. Today he is a free lancer consultant in the energy sector. He is married with Iro Psilopoulou, Architect MSc., Professor in the Technological Institute of Athens and he has one son (39 Architect MSc.) and one daughter (37, Business Administrator and PR).
His sport career started in 1963 when he played Basketball in A' Division. In 1965 he discovered Judo and served it up to 2000 as heavy weight champion in the beginning and as founder of the Hellenic Judo Federation, General Secretary, Vice President and President for 22 years. He was Gen. Secretary of the EU Judo Confederation for three years and Organizer of the 1989 and 1993 European Judo Championships in Athens for Juniors and Seniors respectively. His involvement with the Hellenic Olympic Committee started in 1989, when he was elected Member of the HOC up to 1992 and he was reelected for the period 1997 – 2000 when he served from the post of the Deputy General Secretary. He was Deputy Chef de Mission of the Greek Delegation in the Barcelona and Sidney Olympic Games, Chef de Mission of the Greek Delegation in the Lisbon and the Esbjerg Youth Olympic Games, while he served as Sport Venues Director in the Athens Mediterranean Games.
He was the Representative of HOC in the EFPM and the CIFP for the period 1997 – 2008 and he organized the Athens EFP Congress in 1998.

Since 1999 he is a Member of the EFPM Executive Committee and since 2005 the EFPM General Secretary.

Ioannis Psilopoulos was rewarded by several national and international bodies for contributing in Sports and Olympic Ideals.
---