Philippe Housiaux

Country
Address:

Rue Victor Marchand, 1 1560 Hoeilaart, Belgium

Phone:

+32 495 534 107

Fax:

E-mail:

E-mail: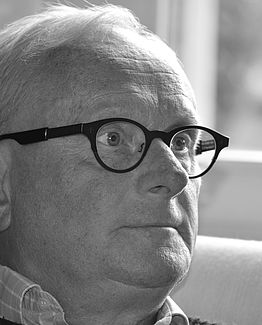 Holding Ph. D. in Law from Université Libre de Bruxelles and Bachelor Degree in Marketing.
PUBLICATIONS:
Author of the books "25 years of athletics", "Sport, Enjeu ou hors jeu ?" (in 2001) & "Communes et sport, ambitions communes" (in 2007)
Various editorials on sports, ethics, …
Author of a Vade mecum on Sports Management
MANDATES:
President of the Panathlon Wallonie-Bruxelles established in 2003, which won two World Fair Play Awards in 2010 and 2011 as well as the Carl Erb Award.
Member of the executive board of the International Fair Play Committee since 2016
Member of the board of the European Special Olympics 2014
Initiator and coordinator of the "Panathlon Belgium Fair Play Award", of the exhibition "The Spirit of Sports", the "Places of Fair Play", and "Relays of Panathlon" and the Declaration "sport, spirit of humanity"
Initiator and spokesperson of the "European Football Supporters Award" since 2005, with the support of the UEFA, the European Parliament Presidency, the Council of Europe, the European Commission and the City of Brussels.
Founding member of the Olympians Association in 2003
Former Vice-President of the Belgian Olympic Committee (1996-2001; didn't resit in 2001)
Member of the "Conseil Supérieur du Sport et de la Vie en plein air" from 1997 till 2004
Co-President of the Belgian Athletic Federation from 2000 till 2004 as well as President of the Belgian French speaking Athletic Federation
Co-Chairman of the Organising Committee of the WC cross-country in Ostende (2001), the WC half-marathon in Brussels (2002) and the WC cross-country in Brussels (2004)
Member of the Supervisory Board of Business & Society till 2008
Member of the project "Society & Sport" of the Fondation Roi Baudouin till 2006
Initiator & Member of BESMaC (Brussels European Sport Management Centre) since 2002
Member of various ministerial commissions and lecturer at Universities and the Belgian Olympic Academy
President of "Sport & Culture for Welfare" initiating "sport si senior" and the "European Football supporters Award"
SPORTS CAREER:
Belgian international and record holder 100m (10.4), 200m (21.1), long jump (7.75) from 1968 till 1976
Participant to the Olympic Games 1968 athletics, European indoor championships 70&71 (5thin long jump) and outdoor 69, as well as to more than 25 official inter-countries and European cups.
---