Georges Diderich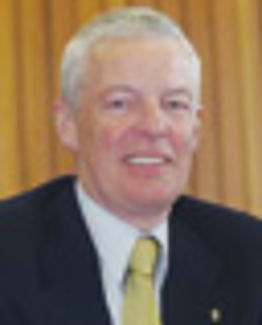 Georges Diderich, born on 31. August 1942 in Luxembourg. In his sportive career was a football player, he played for Spora Luxembourg, Lausanne Sport and was member of the National University Team. He is Dr. Chem. Ing. from École Polytechnique Fédérale de Lausanne, he held a post of chief of Chemical and Environmental Department at the Luxembourg Steel. Moreover he graduated in 1979 from Ecole Nationale d'Education Physique et des Sports in Sports Coaching.
In 2001 he got the diploma of European Masters in Sports Organisation Management.
He was one of the initiators of the Games of the Small States of Europe and was President of its Technical Committee. Moreover he was founding member of the EFPM and was member its Executive Committee from to 2008. He has performed valuable services on the EFPM as treasurer for many years. He was member of the board of the NOC Luxembourg and acted as Chef de Mission at the Olympic Games of Lillehammer and Torino and as Chef de Mission at eight Games of Small States of Europe.
He was also the initiator of the Fair Play Campaigns of the NOC Luxembourg. As a multiple blood donor he helped save the life or health of many people.
He is member of the Lions Club and member of the Panathlon Club Luxembourg.
---