100 DAYS FOR FAIR PLAY
The European Fair Play Movement in cooperation with ASKÖ (Arbeitsgemeinschaft für Sport und Körperkultur in Österreich), the Austrian EFPM member organization and KFP SOSV (Club Fair Play of the Slovak Olympic and Sports Committee) has initiated the challenge "100 DAYS FOR FAIR PLAY".
This Project, already started and EFPM President, Christian Hinterberger, also takes part and has nominated his "Team CFM ", gathering her daughter in law Michaela and his sons Florian, Christian and Michael.
"With great pleasure we will try to cover the distance and finally achieve the goal of 1275 km within the 100 days. Our slogan is "Fair Play – Cycling for the Movement ", Hinterberger mentioned.
EFPM very much hopes that a lot of teams feel encouraged to be part of the mission and bring people together in motion.
The celebration of the 2nd World Fair Play Day on September 7th in Budapest will highlight this project and strongly supports the promotion of Fair Play in sport.
"Sport is able to change the world, inspires and unites people like nothing else". This message of Nelson Mandela as our common spirit may accompany the teams.
For more relevant information please click on the inserted data sheets in PDF-format.
Download
31.05.2021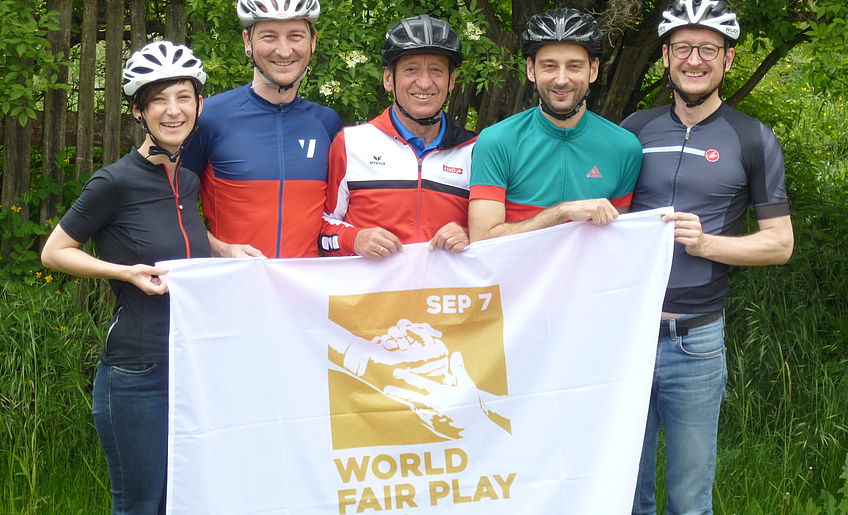 ---