2019 EFPM "Spirit of Fair Play" Award
Sergey is a student of the faculty of Physical Culture of the Federal University. During summer time, the Camp "Brigantina" was organized in the region. Children who are seriously ill, can hardly move and who have  intellectual learning difficulties  arrived in Crimea from the vicinities of Moscow. The organisers of the camp tried to keep the children happy and to adapt elementary physical exercises for them. Sergey proved himself to be an excellent patient coach and teacher of high moral quality and deep respect for the disabled. He spent days and nights with the disabled kids. One attendee at the camp, named Vladic, seemed to have significant  difficulties. Vladic has very limited mobility and consequently was always trying to stay alone in his room. Sergey, however, managed to persuade him and "just to try". The distance between the camp and the Black Sea was 2, 5 kilometers. Everyday Sergey carried the boy to the Sea in his own hands. At the end of his stay Vladic, thanks to the efforts of Sergey, began to feel better.
On behalf of Sergey the award was accepted by Nikolai Dolgopolov, Russian Fair Play Committee President.
24.09.2019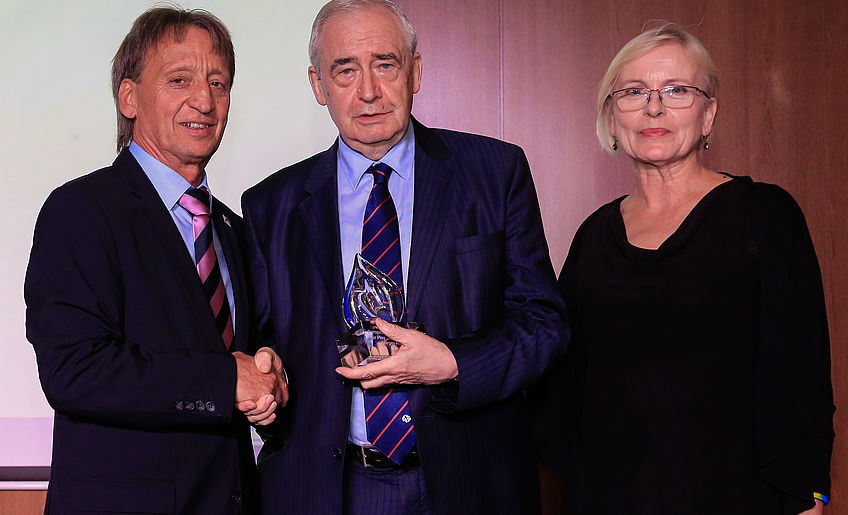 ---