2019 European Fair Play Diploma, made under the auspices of the European Olympic Committees and made to an individual
Martina is a former Bronze Medalist from the World Rowing U23 Championships, and now coach at Slavia Prague Club.
During the "Primátorky" rowing competition that took place in Prague on 9 June 2018, a fierce storm suddenly arose and a surge of water swept four "geocachers", who were at the time in an underground sewer, into the Vltava River. Two of them did not survive. Without a moment`s hesitation , Martina Součková jumped into the swollen river, and together with the members of the crew of a passing steamboat, managed to pull the other two people out of the water into her catamaran and take them to the shore. In doing this she demonstrated her extraordinary decisiveness and bravery.
On behalf of Martina the award was accepted by Radomír Novák, ExCom Member of the Czech Fair Play Club.
18.09.2019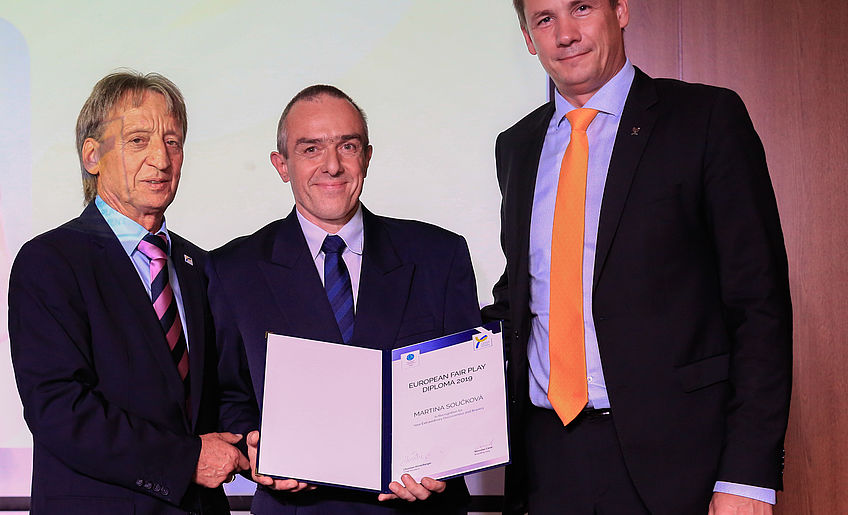 ---