2020 EFPM 'FAIR PLAY FLAME' AWARD (TO AN ATHLETE OR A TEAM UNDER 18)
Dinis Costa Pereira Paulo (POR) was awarded for his gesture of Fair Play which earned him the white card in a derby between Sporting Clube de Portugal and Sport Lisboa e Benfica U11.
The Benfica youngster penalised by the decision was close to tears, then Sporting's Dinis Costa Pereira Paulo informed the referee that the ball had actually hit the face of the player, not his hand. The referee fairly reversed the decision and showed Dinis the (Fair Play) White Card. No penalty, and a white card for fair play for Dinis!
This moment was widely publicized by the media and national television. It had a lot of impact, because it was a game between the two biggest teams Sporting and Benfica and served to publicise the White Card (Fair Play Card).
Dinis Costa Pereira Paulo received the EFPM "Fair Play Flame" Award 2020 from  the Portuguese Sports Confederation Vice President Anabela Reis. 
28.03.2021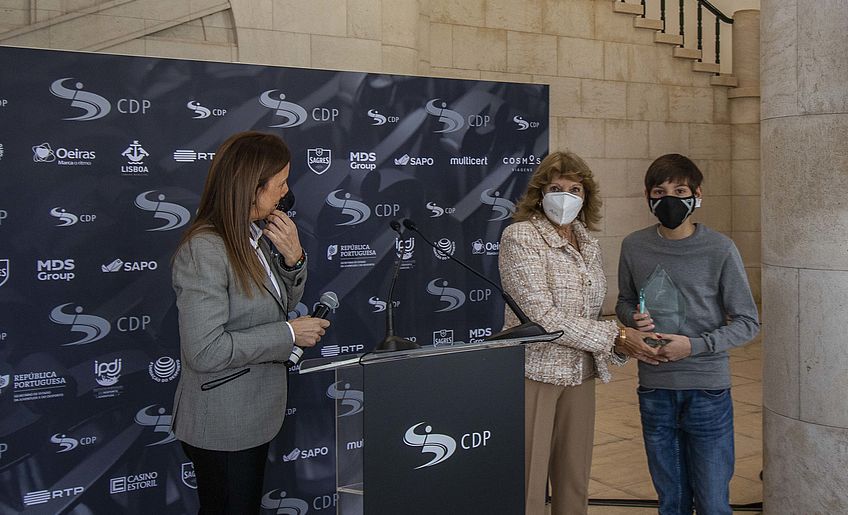 ---