2020 EFPM "Spirit of FAIR PLAY" AWARD
MAGDALENA REJF (POL)
Magdalena was General secretary of the Fair Play Club of the Polish Olympic Committee from 1993 to 2019. For over 20 years she was an active participant at EFPM General Assemblies and her professionalism regarding her role in the EFPM were exemplary. She was co-author of the book "Czysta Gra Fair Play" and the author of different materials promoting and spreading ethical values in sport and everyday life, matters which are close to her heart. During the 25 years, she has organized the annual literature contest on the themes of sport, fair play and the sporting spirit.  This competition was recognised by the International Olympic Committee (2009) as one of the best educational initiatives implemented by the National Olympic Committees.
For her strong moral quality and hard work, but also for her smiling face and helpfulness she earned the respect and love of everyone.
At the occasion of the Award Ceremony, Magdalena commented with following words: 
Dear EFPM Family,
THE SPIRIT OF FAIR  PLAY WILL REMAIN IN MY HEART FOREVER
I would also like to thank you for almost a quarter of a century of great cooperation based on professionalism, trust, tolerance, sensitivity and openness to other people.
Magdalena
(Photo credit: Szymon Sikora, NOC of Poland)
26.10.2021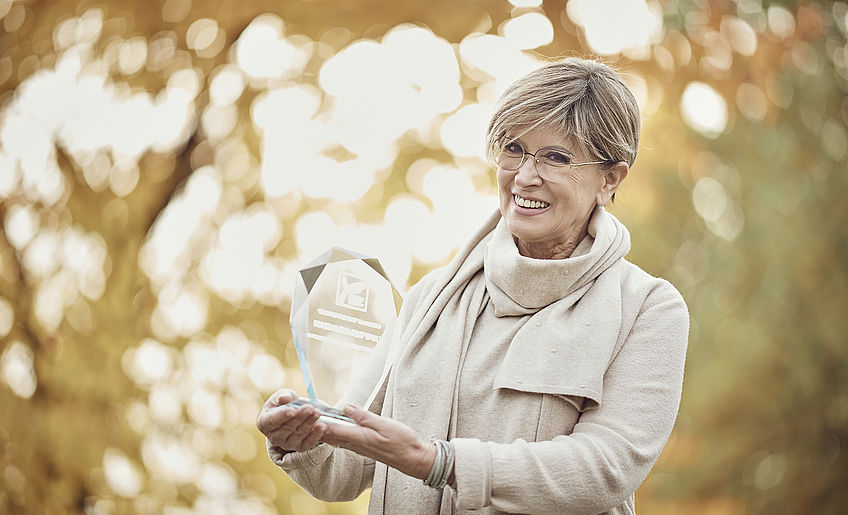 ---