Fair Play Award was announced at the fencing tournament "Coupe du Danube"
On 13-15 January 2023 the traditional mega tournament "Coupe du Danube" was held in Bratislava where in 3 competitions (men and women epee, and men foil) 821 fencers from 42 countries in individual and 106 teams participated.
For the first time happened that in all 6 events, only one anthem was played - that of the USA. The organizers in cooperation with the representative of the Slovak Fair play Club and the European Fair Play Committee, Mrs Katarina Raczova, awarded the team of Finland assigned by the referee in the men's epee match for "Fair behavior towards the opponent in fair play spirit".
The EFC delegates of the Referees Commission, Martina Ganassin (ITA) and David Sakhvadze (GEO), carried out the evaluation of 52 referees in epee competitions and 40 in foil competitions. Unfortunately, also one black card was awarded to one coach in the women's epee event.
24.01.2023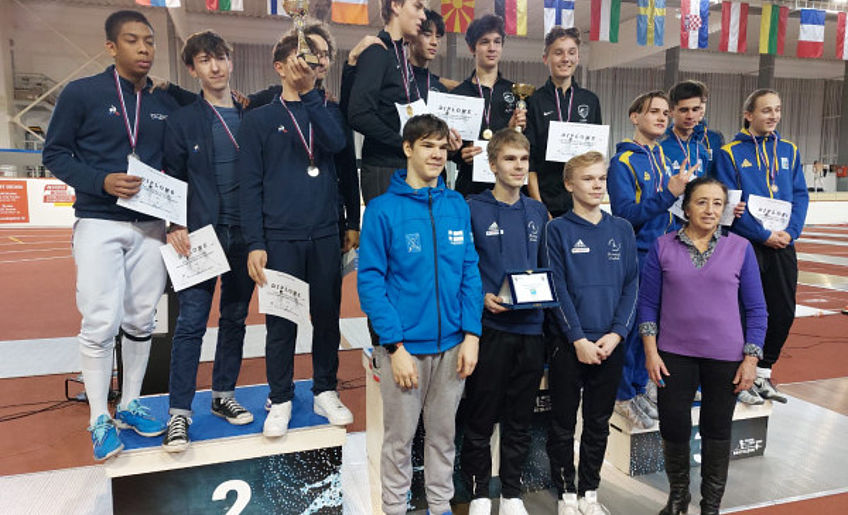 ---