Fair Play project on the other side of the world
Sport Integrity Australia has launched a Secondary Schools Resource Kit - designed to provide teachers with essential tools related to sport and integrity.
The Resource Kit is designed to support those teachers who already teach topics such as supplements, doping, match-fixing and ethics in sport, as well as to encourage and support other teachers who may be interested in teaching these topics in future.
Importantly, the resources fit neatly within national and state curriculums for senior health and physical education studies.
Director of Education Alexis Cooper says the resources fit within Year 9-12 units that cover integrity and anti-doping topics, as well as the nutritional needs of athletes, and are highly engaging.
"Doping, match-fixing and illicit drugs in sport are interesting, engaging topics for students and relate to real life events happening around the world right now. In addition, this resource kit is designed to help students learn in innovative ways, including adopting new learning technologies such as virtual and augmented reality."
"Teachers can choose just a couple of activities within this Resource Kit or base a larger unit of work around many of our resources and activities – it is designed to be simple, interesting and flexible," Cooper says.
Designed by Sport Integrity Australia's Senior Education Officer responsible for school engagement, Cheryl Kalthofen, the Resource Kit will help teachers and school coaches better understand these topics and where they fit within the various state and territory curriculums.
It includes:
lesson guides

online courses

worksheets

activities.
It's vital that we introduce these concepts in schools, Kalthofen says, as many of the students that are studying these topics are themselves on athlete pathways or senior sporting teams.
"Not only are they our future sports stars, they are our future coaches and future CEOs of national sports organisations," she says. "They need to better understand the potential risk implications to their physical health, mental health and future athletic careers. It's all very well to teach young athletes how to train, sleep and all about nutrition but if they don't know these vital rules - the rest doesn't matter as their career could be over."
Early feedback from teachers is promising.
Kane Greenaway, Head of Health and Physical Education at Western Australia's Hale School, says the Resource Kit is "very comprehensive" with "real world experiences in which the students can really relate to".
"I particularly like the level of detail that has gone into the work package. The video links are awesome! Not only is there worksheets but 'bigger picture' lesson ideas for teachers that flow through into other aspects of the curriculum," he says.
Queensland's Palm Beach Currumbin State High School's Head of Health and Physical Education Shane Roberts agrees.
"As a teacher I could easily take this to deliver learning on the topics using the other resources you have available to support."
Sport Integrity Australia will also be hosting a series of webinars for teachers interested in the topics and resource kit through November, December and January. For more information, email education@sportintegrity.gov.au
For more relevant information please click on the inserted data sheets in PDF-format.
Download
04.11.2020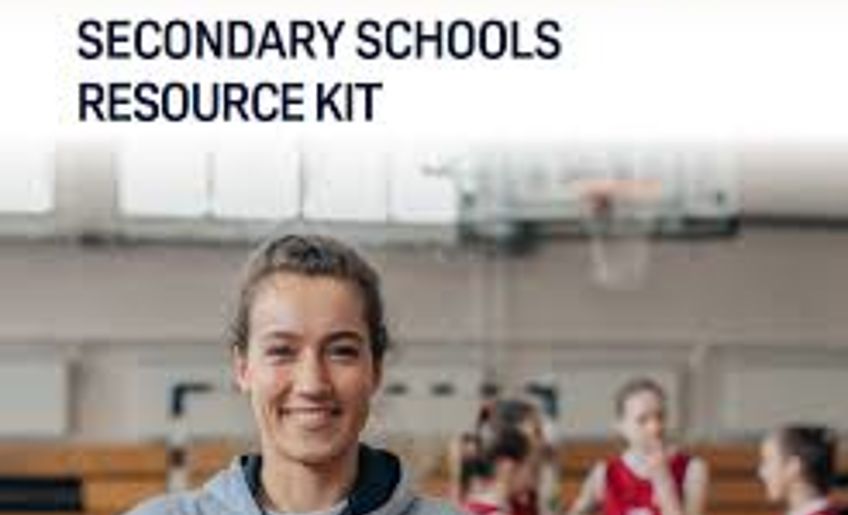 ---