GRAZ 2018 – European Street Football Festival
From 03 to 06 July 2018 the city of Graz (AUT) and Homeless World Cup Austria hosted the Homeless World Cup European Street Football Festival! This event took place 15 years after Graz hosted the first ever Homeless World Cup in 2003. The aim of the competition was to inspire homeless people to change their lives and to leverage the benefits of sports to make a positive impact on everyday lives. In this sense, the "Spirit of Fair Play Award 2016", awarded by the European Fair Play Movement (EFPM) was absolutely justified and a beautiful testimony to the importance of the event. This tournament followed on from the Manchester 2016 and Sofia 2017 editions as part of the ErasmusPlusproject. Under the motto #grazspieltwieder (Graz plays again) #cominghome, the city was the European capital of social street football. The European Street Football Festival welcomed 14 teams representing 11 countries form across Europe.
The men's competition saw teams from Germany, Slovenia, Czech Republic, England alongside of two Austrian squads. The women's competition saw teams from Bulgaria, Wales, Belgium, Greece, Finland and Sweden as well as two teams representing Austria.
If you want more information about the Homeless World Cup, please see: https://homelessworldcup.org/
08.07.2018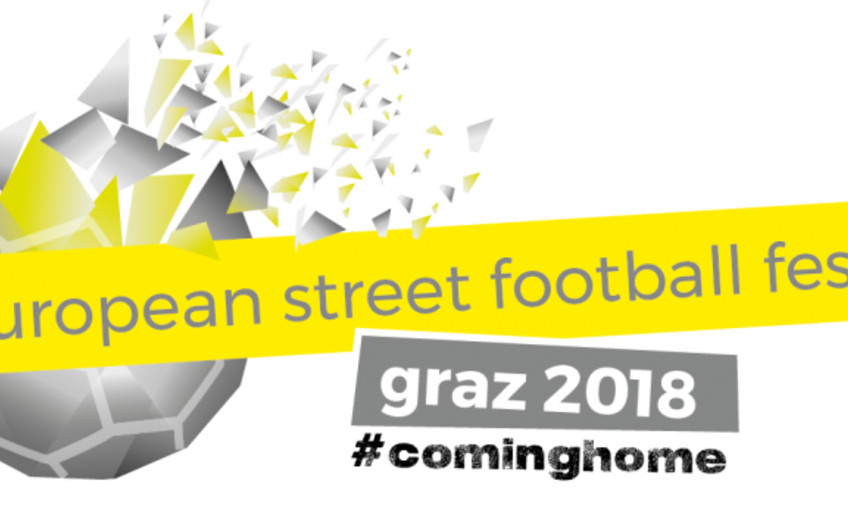 ---