Th Bengt Nybelius Scholarships 2023 are accepting the papers!
Dear scholars and aspiring researchers, ᴛʜᴇ ʙᴇɴɢᴛ ɴʏʙᴇʟɪᴜꜱ ꜱᴄʜᴏʟᴀʀꜱʜɪᴘ 2023 is now accepting papers! This opportunity is open to anyone interested in the field of dual career development, including students and early-career researchers.
This prestigious scholarship is named after Bengt Nybelius, a renowned researcher and educator in the field of dual career development. If you are a student or early-career researcher interested in this field, this is the opportunity for you to showcase your work and contribute to the advancement of knowledge in this area.
If you're interested in submitting a paper, head over to the Dual Career website
https://www.dualcareer.eu/call-for-papers-bengt-nybelius-scholarship-2023/ to find out more about the eligibility criteria and submission process.
Don't miss out on this opportunity to make your mark in the field of dual career development and win a prestigious scholarship named after one of the most distinguished scholars in the field.
#BengtNybeliusScholarship
#DualCareerDevelopment
#EmergingScholars
#CareerDevelopment
#Research
#ScholarshipOpportunity"
Download
01.05.2023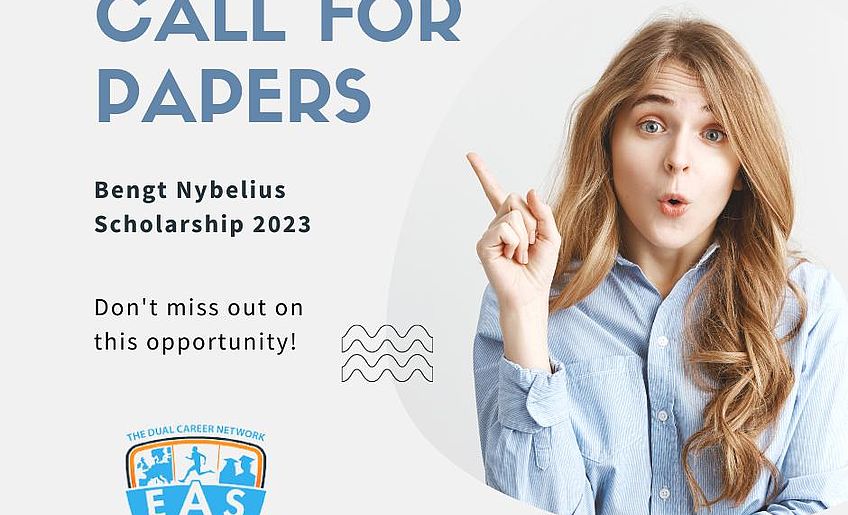 ---