Jean Presset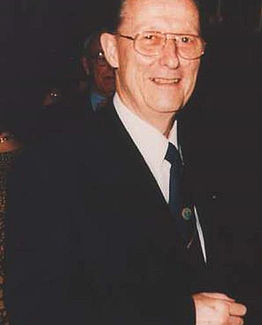 Born in Lausanne on October 1, 1925, His strong connection with sport stems from having been a football player. He played for several clubs, including Lausanne-Sport and Football Club Basel and subsequently focused on the youth football training of several teams, especially Lausanne, Basel and Young Boys.
As a coach, player and functionary he was a constant role model for fair play. As a coach, player, functionary, he was a constant example of fair play. He was President of the Panathlon Club of Lausanne from 1978 to 1983. He took part in the launch of the Fair Play campaign and in the creation of the Fair Play Charter. A member of the Fair Play Commission of the Swiss Sport Association, he was also Central Board member of Panathlon International. In 1984, he was appointed to chair the Panathlon International Scientific and Cultural Commission which he assumed until 1997. He became Vice-President of the International Panathlon from 1988 to 1992. He was Honorary President of the Panathlon Club of Lausanne. He was Founding Member of the International Fair Play Committee and the European Fair Play Movement. Antonio Samaranch, on behalf of the IOC, awarded Jean Presset with the Olympic Order. In recognition of his merits, Panathlon International rewarded him in 2004 as a honorary member.

Jean Presset died on 22 February 2017 in Lausanne.
---