Romana Caput-Jogunica
Address:

Phone:

Fax:

E-mail: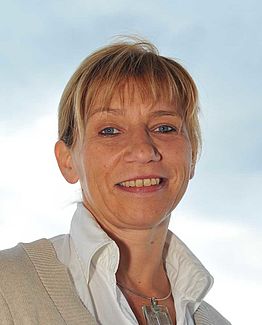 Professional career:Since 1989 Romana has been working at the University of Zagreb (Faculty of Agriculture as well as the Faculty of Kinesiology as an external associate), From 2004 to 2005 she was Deputy Minister for Sport in the Republic of Croatia, and since 2010 she is Associate professor of Physical Education at the University of Zagreb Faculty of Agriculture.
Volunteer activities: She has been a member of the Croatian Fair Play Committee since 2007.
Regarding fair play projects on a national level she was member of the Organising Committee of the 11th European Fair Play Congress & General Assembly in Poreč, (Croatia, 2011); editor of the 11thCongress Proceedings (abstract book and proceeding book) as well as one of the authors of the Croatian fair play handbook: "Living fair play" that was published in cooperation with the Ministry of Science, Education and Sport, 2015.
Since 2018 Roman has been the representative of the Croatian Olympic Committee in the General Assembly of the European Athletes as Student (EAS) and European Non-Governmental Sports Organisation (ENGSO).
---
EFPM Scientific Advisory Committee Terms of Reference