Thierry Zintz
Address:

Phone:

+32 497 604 575

Fax:

E-mail: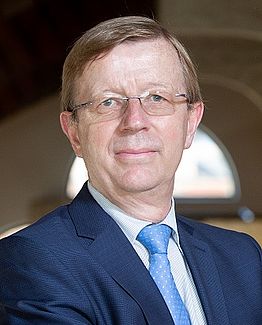 Thierry Zintz is a professor of Sports Organisations Management at the Faculty of Sports Sciences of the Université catholique de Louvain, Belgium. He was the Dean of the Faculty between 2010 and 2016.
Mr Zintz is in charge of the Olympic Chair Henri de Baillet Latour – Jacques Rogge in Management of Sport Organisations at the same university. In this framework, he works closely with the Louvain Research Institute in Management (LouRIM) as a senior researcher and member of the Center for Research in Entrepreneurial Change and Innovation Strategies (CRECIS).
Mr Zintz was also Vice-President of the Belgian Olympic and Interfederal Committee from 2001 until 2017 and is President of the European Observatory of Sport and Employment (EOSE).
Since May 2010, he is the director of MEMOS, an Executive Master in Management of Sport organisations, organised by the International Olympic Committee.
He is a member of the Olympic Education Commission of the International Olympic Committee (since 2015) and of the Standing Committee for Education of the World Antidoping Agency (since 2018).
Thierry Zintz is the president of Sportimonium, the only Belgian sport museum recognized as an Olympic museum, and member of the board of directors of Special Olympics Belgium.
---
EFPM Scientific Advisory Committee Terms of Reference